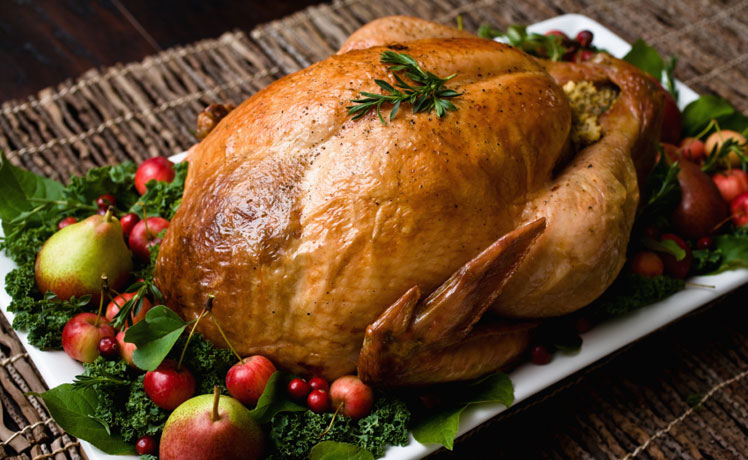 Thanksgiving Menu
Turkey
Free Range, air chilled, succulent birds from our local Newmarket farm. Sizes range from 11lbs-25lbs. Ask about getting your bird oven ready.
Hams
Bone-in or boneless, our hams come with Dad's famous honey glazing and cloves ready to be warmed in the oven. Also available, spiral sliced ham from the Honey Glazed Ham Company.
Specialty Meats
Free Range Capons, Game Meats, Aged Prime Rib & Crown Roasts are also available for a wonderful holiday menu.
Gravy
Our famous delicious gravy made with oven roasted turkey bones.
Available in 1 litre.
Cranberry Sauce
Sweet & tart, our cranberry sauce is ready for your turkey or ham dipping!
Available in 1/2 litre.
Scalloped Potatoes
Fall harvest Yukon Gold potatoes baked in a delightful seasoned cream reduction.
Serves 6-8
Roasted Butternut Squash Soup
Slow roasted with an assortment of spices. Just heat & serve!
Serves 3-4
Roasted Acorn Squash
Oven roasted with our famous maple pecan glaze … so delicious!
Serves 3-4
Roasted Vegetable Tray
An assortment of fall's bountyful harvest including carrots, parsnips, red onion, turnip & celery root. Just heat & serve.
Serves 6-8