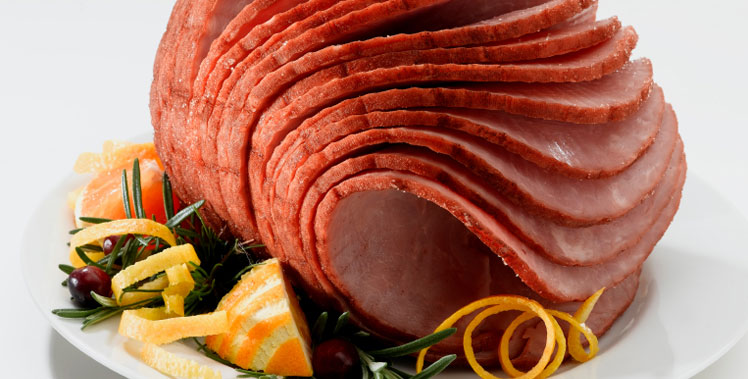 Easter Menu
Hams
Bone-in or boneless, comes with Dad's famous honey glazing and cloves ready to be warmed in your oven or spiral sliced ham from the Honey Glazed Ham Co.
Boneless Leg of Lamb
Marinated pepper, fresh garlic, Italian herbs and mint. Ready for your oven.
Specialty Meats
Free Range Capons, Game Meats, Aged Prime Rib and Crown Roasts.
All can be ordered for your holiday.
Scallop Potatoes
Fall harvest Yukon Gold potatoes baked in a seasoned cream reduction.
Serves 6-8
Mashed Potatoes
Garlic mashed Yukon Gold potatoes. Heat and Serve.
Serves 6-8
Roasted Vegetables
Medley of celery root, carrot, parsnips and sweet red onion. Heat and Serve.
Serves 6-8
Assorted Spring Vegetables
Green beans, asparagus, beets, brussel sprouts and baby carrots
Asparagus Soup with Parmesan Croutons
Fresh seasonal asparagus pureed with fine herbs and spices.
Serves 4
Melon Chutney
A mixture of fresh cantaloupe, roast pepper and Vidalia onion. Great with that Easter Ham.
Lamb Jus
Herb de province combined with spices. Perfect complement to your Ontario Leg of Lamb.