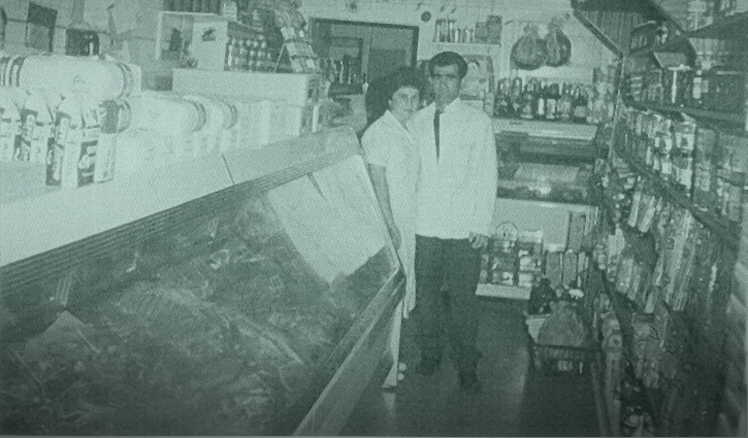 Our History
It all started in the mountains of Abruzzi, Italy where Nono Frank took the lambs out to pasture. You see, our background does "Not Just" include butchery, but also the raising and harvesting of the animals. As Nono Frank always taught his children; "The way that you raise, feed and harvest the animals before they reach butcher's table is as important as what happens on it". My father took his words to heart and brought these methods with him to Canada in 1965, opening his first store at Bathurst & Dupont. By incorporating traditional raising with a modern process of aging, my father was able to produce the best beef you could possibly eat.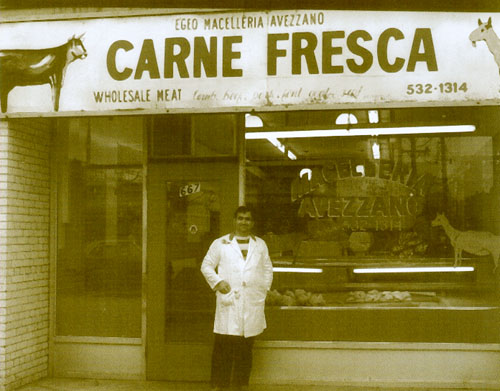 I started "baging the meat" when I was about 9 years old, working in my Dad's second store at Bloor & Christie, which he had for 20 years. Before teaching me how to cut any steaks, my father first taught me how to communicate with customers, to 'read them' and understand their needs. He would always tell me, "Make sure the customer leaves with a smile". As a kid, I would go to the local farms where I learned to always respect the animals, what they needed to grow healthily, and when they were ready for harvesting.
During the '90s, my Dad sold his stores which now included one on Eglinton St. and a location in the Kensington Market. I meanwhile, went to work for a few other stores, but my heart longed for something different; my own store, where along with my family, we could care for our customers the way we always had.
On November 17th, 1997, I bought the keys to my very own store, located in Lorne Park at the age of 23. I opened the doors with pride on March 5th, 1998. Eleven great years later, as part of our ongoing effort to 'do more' for our customers we made the decision to expand into prepared foods. It's a slightly different approach than the past, but even more fulfilling. I love the trend of 'doing more' for our customers because their happiness has always been our paramount concern.
Together with our great staff, on June 13th, 2008 we opened a new store on Mississauga Road. Here in our new location we will continue to do more and strive to be the best gourmet market we can be!
~ FRANK